When you think about boxing the last thing that probably comes to mind is bees, and when you think about beekeeping you probably don't think much about Muhammed Ali's classic quote, "Float Like a Butterfly, Sting Like a Bee!". J R Bees is determined to bring the bee sting back to boxing, we are a proud sponsor of the San Diego local boxing phenomenon, Prince Tiger Smalls.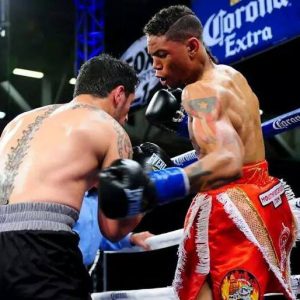 Look out for Small's on Feb. 24th during his HBO boxing match taking place at Pechanga Resort and Casino! To purchase tickets go to pechanga.com.
So how does a bee removal company sponsor a professional boxer?
I have known Prince and his father for many years and I have had the pleasure of training with and alongside him as he has climbed the challenging ranks of a professional fighter. J R Bees helps keeps the sting in Small's punches by supplying him with local raw honey. As one can imagine a pro fighter has to be very considerate of everything they eat, and local raw honey not only provides a delicious and healthy sweetener but it keeps the local allergens at bay.